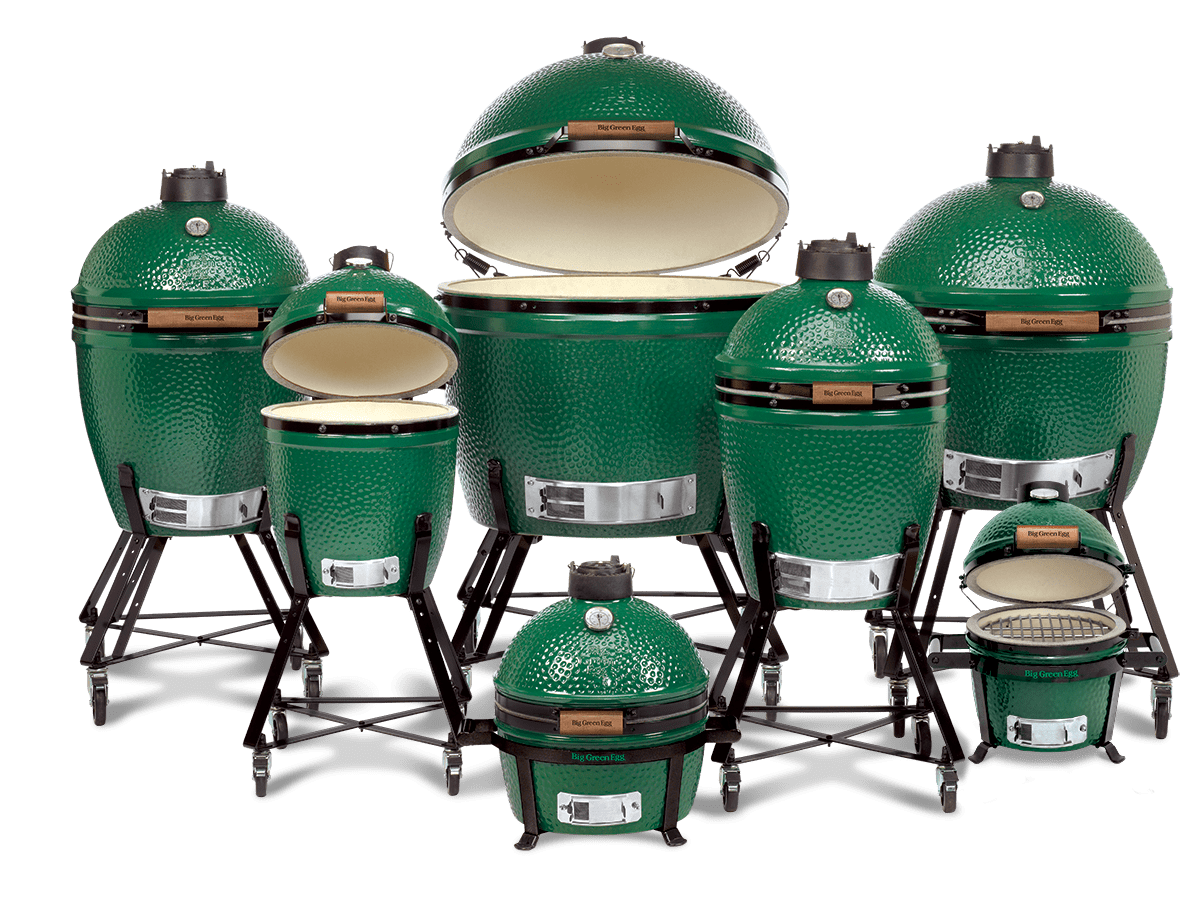 Welcome to the Big Green Egg
The Original American Designed Ceramic Cooker.
Derived from an ancient clay cooker called a "kamado," the modern Big Green Egg has undergone many improvements since it was introduced in 1974. Especially significant is replacement of the clay used in early models with durable space-age ceramics developed specifically for Big Green Egg to make the EGG® virtually indestructible under ordinary cooking conditions.
The EGG is a unique barbecue product, with unmatched flexibility and capabilities that surpass all other conventional cookers combined. It is a smoker, a grill and an oven and you can cook literally any food on it year round, from appetizers to entrees to desserts. 
RESERVE YOURS TODAY!
Simply Fill Out The Form Below
Here are some of the benefits of the Big Green Egg:
Fast lighting — ready to cook in 10 minutes with no lighter fluid
Ceramic walls retain heat with accurate temperature control and no hot spots
Fuel efficient so there is no need to add more charcoal while cooking; unburned charcoal can be reused
Constant tending not required; with enclosed cooking there are no grease flare-ups
Withstands temperature extremes from below 0° to 1800°F
Can be used year around, even in freezing temperatures and rain
Surface stays cooler and is safer around children than metal grills
Weatherproof ceramics won't rust
Handsome, decorative and unique design
Produces the juiciest, most succulent food you'll ever taste